science/ world
mushrooms!

"Mushrooms as solution. Fungi as ninja warriors."

Competition between male fruit flies could drive fast evolution of proteins in their semen.
Watch a video or two. It was exactly what I thought it would be, but that did not make it any less interesting.
technology
design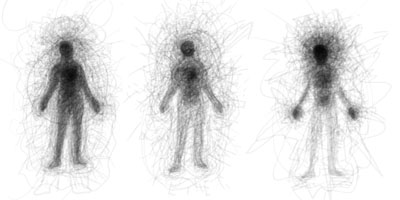 I like this chair.
A really nice list of well designed games.
random stuff I think is of interest
New York

A survey where NYC comes out as the MOST POLITE city. I am actually unsurprised because it takes more time to argue than to be polite.
"Sometime over the course of new arrivals' first year in the city, they find themselves becoming New Yorkers." Also confirms above survey with anecdotal evidence.

writing_philosophy.pdf
Two and a half pages on how to write better, not just for philosophy.  I like, "You should assume that the first draft of each sentence will have to be fixed up." (my emphasis)
Shareholder Letters
Warren Buffet's letters to his shareholders. Makes for surprisingly good reading… I just wish I had his sort of bad news, like, there's no way you can expect us to keep doing this well. – I'm sorry that our predictions from last year were off. Of course, we did much better this year…
I recently had a discussion with Mr. R. Brown about eating meat. He tried to maintain that vegetarians have the moral high ground. Even though I successfully defended my omnivorous position (even against his cannibalism tack), I'm thinking Zizek's ad hominem is now the way to go (26s) [via]:
Last but not least: Fox Developing Cowboy Bebop Live-Action Feature Film
Please let this not suck.

… you don't want to know how long it takes to put these link pages together.