Animal of the Month: The French (no insult intended). Anyone who would even consider having this as their national tourism logo is deserving of praise: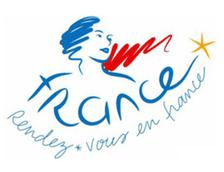 I don't normally post anything that I've seen on Digg or Reddit, but this turns jaw dropping at around 1:28  [3:45]: moogaloop.swf

Industrial design:
"Over its forty year life the mouse has seen some interesting re-inventions, and the new Orbita mouse is one that's eye-catching. Its designers have taken the idea of a scroll wheel and inverted it, making the entire top surface of the mouse into a scroll dial."
MythBusters co-host Adam Savage presents a glimpse into the mind of the obsessed and the motivation that drives their obsessions.
What "Will it Blend?" wants to be when it grows up.
Art:
Really cool, like a kaleidoscope of animals.
"I am totally fascinated by Swiss Trompe L'oeil artist Felice Varini whom I just discovered.Dont be fooled by your first percetion of this work. These are not photo rendered images, it is master craft! He has worked on many interior spaces and exterior spaces which are even harder to believe. Varini's work is comes together in full in only one exact point where the entire geometric calculation is percieved. From anywhere else it looks like some graphic design made of lines, concentric circles, and triangles of color. Here a gallery of some of his works."
————-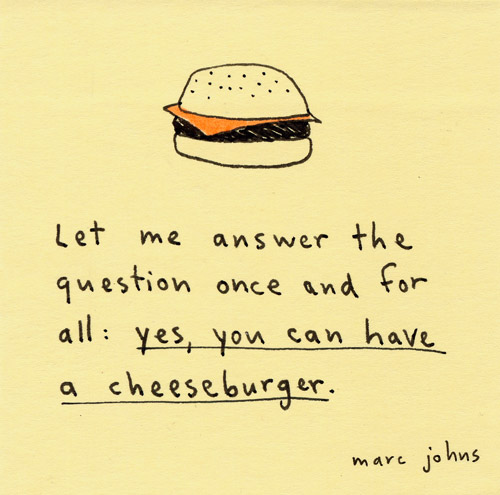 Graphical Art:
.
.
… A hat that would make everyone fall in love with you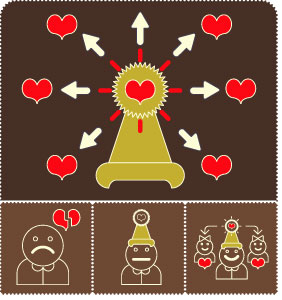 Fun:
"The stupidest show on TV."
I love these things: You print them, cut the piece of paper and glue, and you have a brand new toy in less that 10 minutes! I think this is one of the great successes of modern technology.
Best for last: I watched this thing over and over.[1m] via
I'm not sure if it is the gorgeous priest (this is the first time I've had that thought), the overall beauty of it, or the love on their faces. check out this live performance of the song and realize how amazing a singer she is.